Feedback from our customers
05 March, 2021. Saint Petersburg
Fast service, food prices and accurate description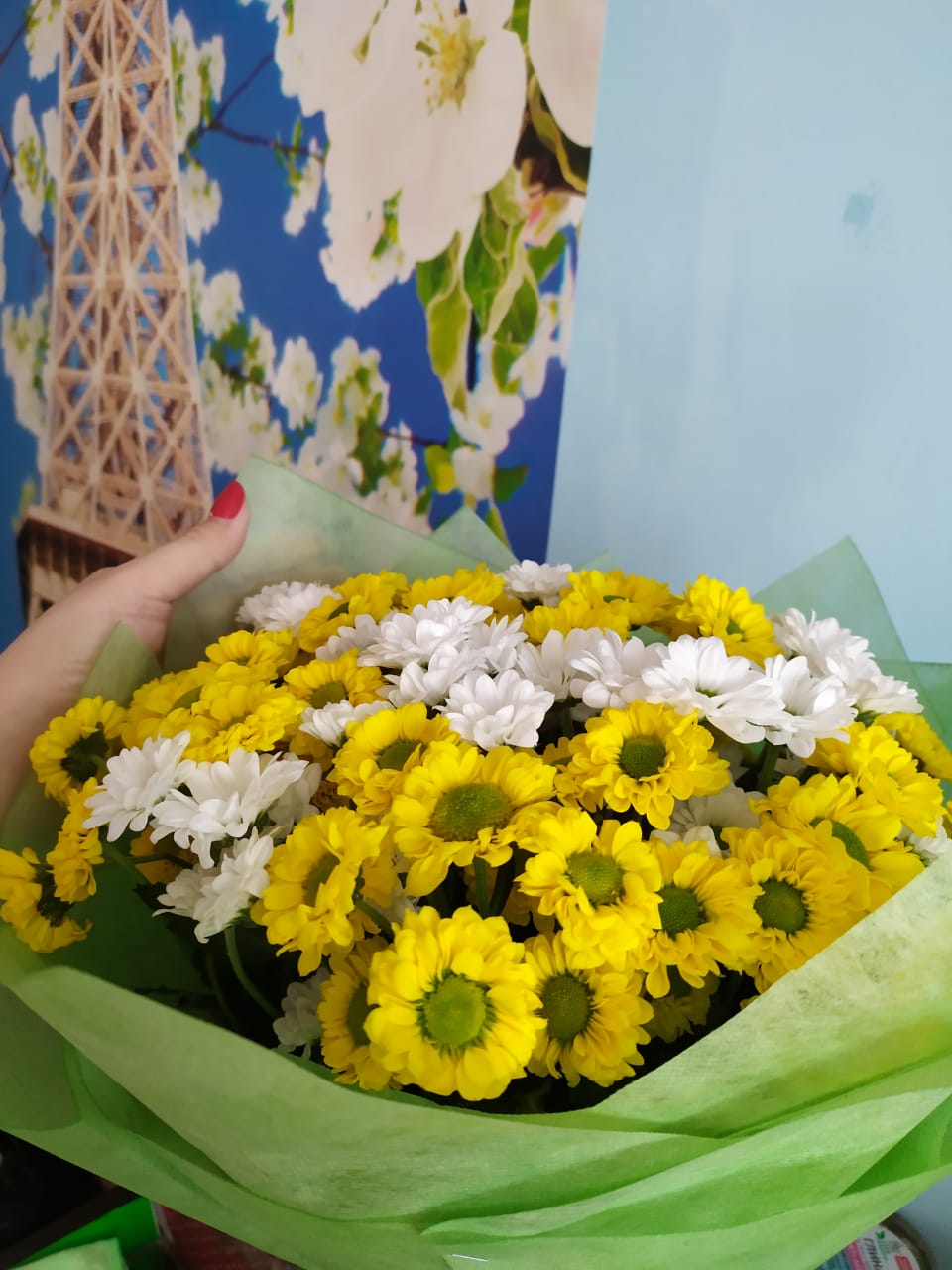 Always very easy and friendly to deal with everyone there. Another pleasant Valentine's Day for my loved ones.
15 February, 2021. Moscow
I am happy that my special person got her gift and that she was very happy to receive it. The only complaint that I have is that some of the flowers were damaged during shipping and also some leaves as well. Other than that everything is a-okay.
15 February, 2021
Quality Service Department of Megaflowers
Thank you for your feedback and we apologize. Unfortunately, in the photo you sent, we did not see the damaged flowers. The bouquet looks gorgeous! Perhaps the foliage on the stems has suffered, it can be removed, it is not critical. We have a quality guarantee and when providing a photo, we will always offer you options for correcting the situation from the company! Sincerely yours, Megaflowers
15 February, 2021. Saint Petersburg
Excellent service - thank you!
14 February, 2021. Moscow
I bought the flowers for my wife in Russia while I am here working in Hospital Selayang Selangor Malaysia. This is fifth times and this company impeccably send it each time without fail even tough she is located in remote area in Chastye Village Perm region. I send the flowers to reconciliate with my wife. I asked forgiveness for thousand of time. She should be coming back with kids to Malaysia in August 2019 but she just ignoring me even though I do many things to express my apology. The argument happened in May 2019 just merely few days after birthday party of my son. I regretted for what had happened. It was argument. I was never abusive and never hit her. You can ask her mother how I was. You can ask my kids how I was. I love of my life is her. Please forgive me. Malaysia is waiting for you I even sang in Russian https://youtu.be/w_3ao_LV_iw From Malaysia with love
14 February, 2021. Krasnodar
Wasn't sure if it was a scam to be honest but I took the chance and they actually sent a photo as proof hahahah I appreciate your service!!! Flowers look amazing, thank you!
14 February, 2021. Krasnoyarsk
I have been using megaflowers in Krasnoyarsk for 3 years now, about 4 times a year. My orders are placed from Australia and every order has been delivered on time and the flowers have been amazing in quality and value. I would recommend Megaflowers in Krasnoyarsk to anyone and I will continue to use them. Steve Dow Australia
13 February, 2021. Artyom
Megaflowers always promise to deliver and exceed expectations. If excellent customer experience is what you are after, I would highly recommend Megaflowers.
12 February, 2021. Ryazan
Beautiful flowers and delivery on time.